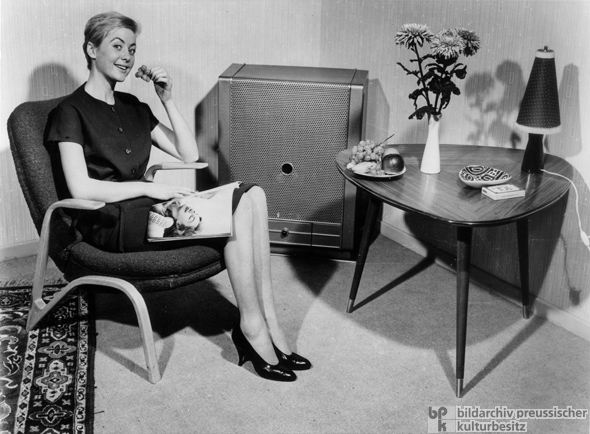 T
he Minnesota Historical Society is sponsoring a series looking at the elements of 1950s culture that shaped the art, music, and design standards of that era and how those influences exist today. The "
History of Hip
" series as it's billed, will be held at the Turf Club on University Avenue, and the first program will be on March 4th looking at the Beat Generation. On April 22nd, the series will focus on the art, furniture and architecture of the period (which I plan on attending!) and May 6th will be the last night of the series looking at Jazz. All programs start at 7:30 PM and are 5 bucks for MHS members and $6 for non-members. Who says you can't learn something in a bar?
Image: German Historical Institute.