If H.G. Wells were here in the Twin Cities today, he would be full of hope. Much has been made of the recent Census Bureau stats that ranked Minneapolis second in the nation for bicycle commuting--beat only by the perennial favorite, Portland, OR. [Check out this recent New York Times article that shows how Portland's penchant for pedalling isn't just good for the environment and health, it's good for the economy too.)

While our hearty stock and willingness to embrace the whims of Mother Nature has something to do with all of this cycling--there is much to be said for the wonderful bike infrastructure in the Twin Cities. Some of my favorite examples include:

1) The Grand Rounds (with shout outs to the Stone Arch Bridge and the amazing parkways around the Lakes and Mississippi)









Image:
www.flickr.com/photos/nattapol/542043163/
2) The Midtown Greenway

















Image: http://www.peacecoffee.com/pcfg/0409/progdinlrg.jpg

3) The "Bike Freeway"(a.k.a The Cedar Lake Trail)






















Image: http://www.metrocouncil.org/Directions/transit/images_transit/biker.jpg

4) and a personal favorite, The U of M Transitway--the fastest way to get between the Minneapolis and St. Paul campuses!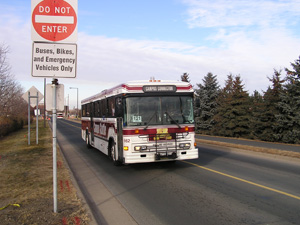 Image:
(MPR Photo/Dan Olson)


If you really want to wonk out, check out a University of Minnesota--Humphrey Institute study looking at how new bicycle facilities impact bicycle commuting--they found that in every instance, "all individual facilities showed statistically significant increases in bicycle mode share." (Barnes, Thompson, Krizek: 2005.)